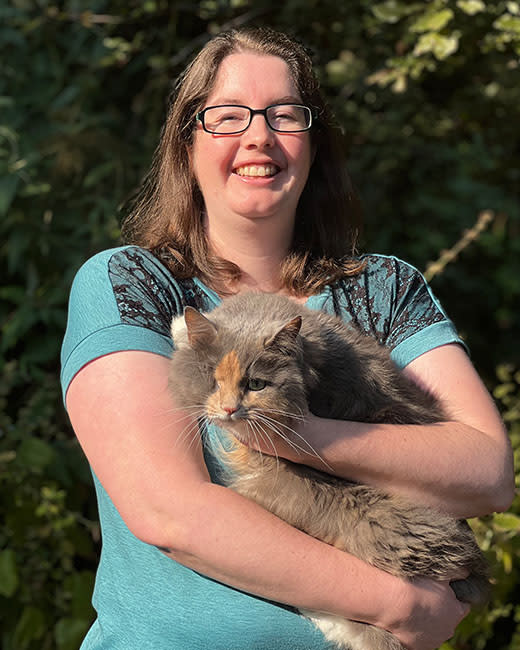 Dr. Kristen Pitsenbarger
Dr. Kristen grew up in San Jose, California, and involved animals in her life in many ways from the very beginning. From family pets to volunteering at the local animal shelter to riding and showing horses, she enjoyed any activity that involved creatures great and small. She attended UC Davis for her undergrad and explored a variety of options in an animal-centric career before ultimately settling on veterinary medicine.
She pursued the Washington State regional program for vet medicine, starting out at Utah State University for 2 years before moving to Wazzu to complete her doctorate.  Her favorite part of veterinary medicine is to help develop and maintain a happy, long relationship between pets and their families by helping with regular preventative care and pursuing treatments and diagnoses to manage illness when needed.
She loves that medicine is constantly advancing and is always thrilled to learn about new treatment options.  She takes care of her 2 cats Aziza and Harper and has learned a lot shepherding them through a myriad of medical issues. Outside of work, Dr. Kristen loves to unwind by reading, crocheting, and exploring the outdoors.