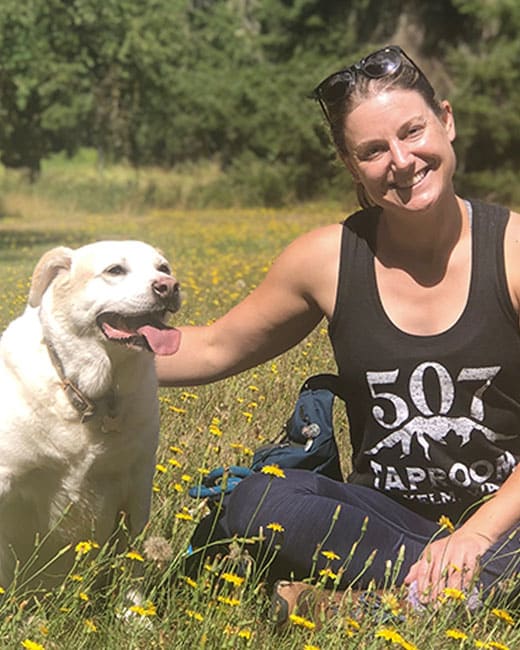 Dr. Bretta Bauman
Raised in Ohio, Bretta brought home numerous strays from the horse stables and her neighborhood. Her first job was cleaning stalls to pay for riding lessons. Bretta remembers the first time she got to help a vet take x-rays of a horse's leg. She begged her parents to drive her to the stables any time a vet was coming out, just in case they let her hold the horse or an x-ray plate. She volunteered at a small animal and equine clinics until she got hired on as an assistant.
After graduating with her bachelor's in pre-Veterinary science, Bretta moved to a bush village in Niger, West Africa to work for the Peace Corps. There she worked with the subsistence farmers to grow drought-resistant crops, improve livestock genetics, train traditional midwives, and teach women to read and write amongst other projects.
Returning to the U.S. Bretta received her Master of Science at Tuskegee University, before flying off to Edinburgh, Scotland where she attended Vet school. On weekends, Bretta would explore the old town or take the train to see a castle or two. After receiving her degree in 2018, Bretta moved to south Olympia to start working as a Veterinarian.
Bretta loves feline medicine, internal medicine, and dermatology. She gets really animated when talking to clients about their pet's allergies or feline cystitis. She is always learning more about medicine whether it be online continuing education or a veterinary podcast on the way to work.
At home, Bretta spends time with her two elderly horses. She is learning to fly fish and is searching for easy access fishing holes that her arthritic dog Daisy can visit with her. She cuddles up every evening with her two cats, Ponder and Eve.